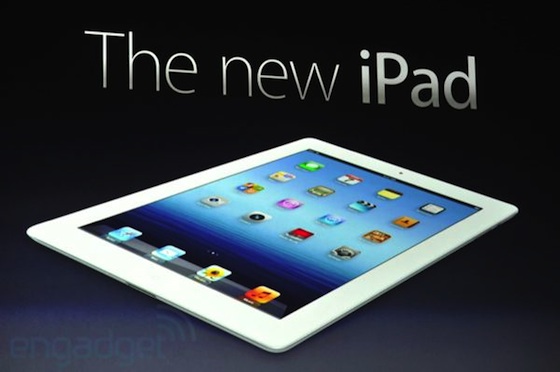 Meet the new iPad. Apple Computers just recently announced the third version of their popular iPad Tablet Device.  Here are some of the new features:
Retina Display of 2048 x 1536. Photos and videos are going to look spectacular on this.
New A5X Process. Will help power the high resolution screen, and render text and graphics with more color saturation.
Improved camera featuring a 5 – megapixel rear camera that has similar optics to the iPhone 4S, and 1080p HD Video Recording support, as well as voice dictation software built-in.
Cellular models will include 4GLTE support which means faster data speeds on cellular networks
10 hour battery life.
Wifi Models are priced at $499/$599/$699 and 4GLTE models are priced at $629/$729/$829 – in capacities of 16GB, 32GB, and 64GB.
If you already have an iPad2, I don't see a huge incentive to upgrade to the iPad3. If you don't have an iPad or you still have the first generation iPad, now might be the time to upgrade.